Services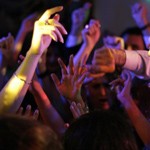 Concert Limo Service
Boston Limo Rocks your Concert.  The Band of your dreams scheduled a date in Boston and you and your friends get tickets and want to make it a fun evening.  (Does that sound about right?)  Well we are prepared, willing and able to provide exactly what the doctor ordered.  We can provide transportation to and from your office, home, any concert venue, and do it safely so that you can enjoy your favorite beverages, you favorite concert night, and relax and get to enjoy the night!
Boston Limos are perfect for Concerts because inside each one of our stretch limos and limo buses are state of the art sound systems (usually with sub woffers and ipod hookups) so that you can just tune in your favorite songs and hear them at the fidelity you desire.  Additionally you will have a bar like light show at your disposal.  With our stretch limos you have the option to use Strobe lights, Fiber Optic lighting, or No lighting and wear your own glow sticks.  You name it and you and your friends can have as much fun and bring the night club to your own personal party before and after your favorite band.
If you can't get enough, you can have your own encore on your way home.  Some of our guests even bring band members in the limousines for afterparty's!  Boston Limo will provide five star transportation to and from the concert of your choosing and keep you on time and feeling stress free and comfortable all night!
Boston Limo provides concert limousine service to Symphony Hall, Bank of America Pavilion, Comcast Center, Verizon Center, Dunkin Donuts Center, T.D. Garden.
Boston Limo can also bring you to some of the medium sized concert halls like the House of Blues or the Paradise Rock Club, D.C.R. Hatch Memorial Shell, orpheum Theatre
Boston Limo will also bring you to small concert clubs like wally's cafe, the beehive, brighton music hall, church, the red room,  Berklee performance center, scullers jazz club, …and many more!
Is your favorite  band playing at a new venue or one not listed.  Boston Limo can make it happen for you!  Call us!  Give us your details!  We will give you a price, and schedule your Concert limo for a memorable night!